CANopen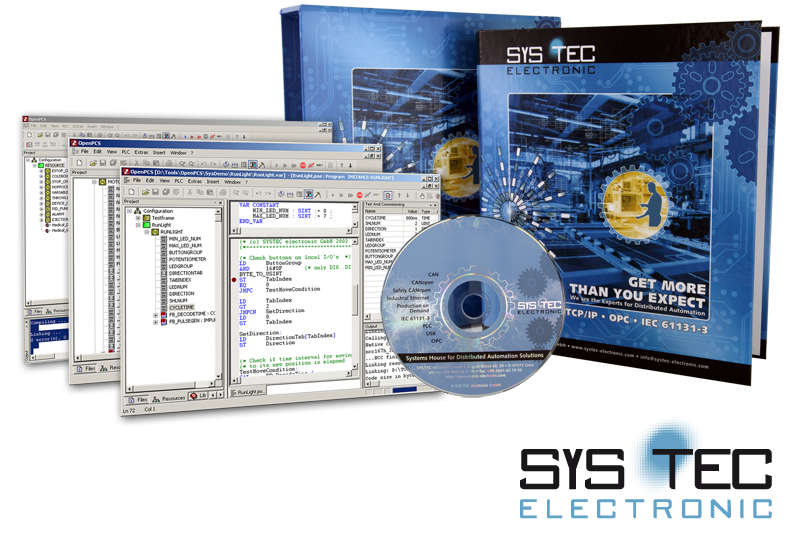 Systec CANopen Tools
With a comprehensive CANopen Software & Tool spectrum, we can offer you a complete and consistent selection of development tools, consultation, support, CAN accessories as well as the complete solution of your specific requirement.
CANopen Stack (source Code)
...
CANopen Configuration Suite
CANopen Configuration Suite The CANopen Configuration Suite presents a high-performance and easy-to-use tool for efficient and straightforward planning of complete CANopen networks as well as devices. It combines functionality with an intuitive operation and supports you in all project phases, including planning, development, startup and service. You can concentrate immediately on your applicatio ...
CANopen Configuration Manager
Using the CANopen Configuration Manager (CCM) you have the right tool for quick and easy project planning and configuration of CANopen devices and networks. When doing this, the CCM captivates you in virtue of its simple and intuitive operation and automatic generation of the CANopen configuration. The CCM supports structuring of the CANopen network in groups. Description The concise presentatio ...
CANopen Device Monitor
CANopen Device Monitor The CANopen Device Monitor (CDM) is a powerful yet cost-effective software tool for easy configuration of one or more CANopen devices. It enables the direct access to the object directory of connected nodes and provides NMT and LSS functionality. Description The CANopen Device Monitor can read out and configure the object directory, even if there is no EDS available for ...