RTX2254 - Bluetooth Low Energy RF tester
The RTX2254 RF test platform for Bluetooth Low Energy is an efficient, cost-effective RF tester for testing the typical key parameters of the receive and transmit paths in BLE products.It allows you to perform tests of BLE devices in an efficient and cost-effective way on both PCBA and final assembly level. Test cases cover the typical key parameters, and provides a very efficient way of monitoring quality and performance throughout the manufacturing process.
The RTX2254 has an integrated HCI interface with support for RTX's driver as well as drivers for the various Bluetooth chip manufacturers. This funcionality enables users to support both standard HCI and vendor-specific commands.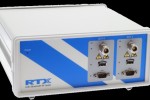 Features & benefits
Supports Bluetooth 4.0,4.1,4.2 & 5.0
Parametric test of key parameters Full HCI control of DUT during RF test via embedded interface
Auto-sensing level converter (HCI)
Interface to all devices through same USB port
Available with single or dual DUT support
Supports all generally available BLE chipsets
Competitively priced
Key test parameters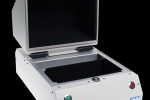 Transmit power
Carrier frequency offset
Reciever sensitivity
Packet error rate
Applications :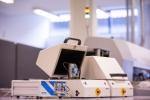 Manufacturing
Automatic Test System (ATE) for inline test of BLE products
ATE system performing combined test of BLE product (firmware download, baseband and RF test) to acheive low cost for test
Dual slot and combined ATE system to optimize tact time and equipment utilization
QA Use
Manual or automatic sample test of manufactured BLE products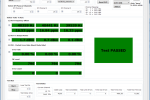 R&D
Controlling BLE device in R&D measurement setup
Swift verification of RF performance on prototypes