DICOM Stack
DICOM® (Digital Imaging and Communications in Medicine) is a standard for handling medical imaging data. The standard was developed by the DICOM® Standards Committee. NEMA, the National Electrical Manufacturers Association, owns the copyright to the standard.
HCC-Embedded's aemDICOMTM client implementation is particularly suited for embedded systems that require certification or a high level of reliability and availability.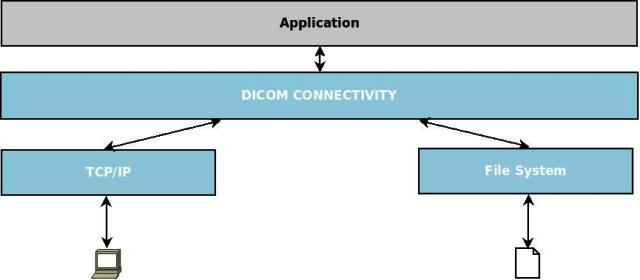 HHC-Embedded's aemDICOMTM uses standard interfaces and can be used with RTOS, EFS and other components from all vendors. It has been verified with all popular Middleware and toolchains.
For more information please do not hesitate to contact Gerard Fianen at INDES-IDS BV.