Partners, Razorcat Development GmbH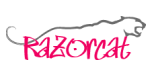 INDES-IDS BV is proud to have become the preferred partner of Razorcat systems in the Benelux countries. We offer the full product range, an we will soon also take responsibility for the 1st line support to Razorcat customers in our area. Razorcat is mainly known by its succesful TESSY toolsuite for Unit- & integration Testing, but the company offers a number of additional products and services including Test management, the CTE graphical Test case notation tool, CCDL Test specification language and HiL.

Based in 1997 in Germany Razorcat is focussed offering on products, consultancy and services for the test and certification of complex and safety critical embedded software and systems.

Test solutions for embedded software and systems.
Razorcat Company Backgrounder
Razorcat is focused on products and services for testing of embedded software and systems. Since 1997 Razorcat develops software test tools which are continuously improved to meet the steadily growing requirements of today's development processes for safety critical software and high quality standards. The company is privatly owned and has offices in Berlin and Waldbronn (near Karlsruhe).
The Razorcat team consists of experts with in-depth experience in software development, tool adaptations, interfaces and customized solutions as well as development and testing of safety-critical software. Our experts share their knowledge within seminars or consulting services.
Customers of Razorcat include ABB, Airbus, BMW, Bosch, Liebherr, Phoenix, Samsung, Siemens, Valeo and ZF.
How to buy
Please contact Gerard Fianen at (+31) - (0)345 545 535 for more information on licensing and pricing.