Partners, iSYSTEM AG
In the Benelux countries INDES-IDS BV offers the full iSYSTEM's product portfolio. Products offered include high-end debugging and tracing systems for advanced embedded development (automotive, safety, avionics) as well as emulation-assisted Hardware-in-the-Loop testsystems. iSYSTEMS AG also offers special development of emulation- & tracing systems, often in very close cooperation with silicon vendors.

Company | WinIDEA IDE & Debugger | IC5000 universal emulator | Hardware-in-the-Loop | Embedded Test | How to buy
Company :
iSYSTEM is a privately held company founded in 1986, with offices in Munich, Germany (Sales and Marketing) and Ljubljana, Slovenia (Development and Production). We maintain decades-long relationships with highly skilled distributors in major world markets. iSYSTEM specializes in embedded development and test tools, custom embedded projects and provides professional services.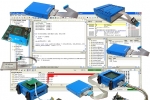 Company highhlights :

* 23+ years R&D and production of embedded systems development & test tools
* Know-how
o about 8-/16-/32-bit microcontroller architectures
o FPGA design, PCB, Housing
o Communication protocols, PC application development
o Hardware component test (such as JTAG Boundary Scan)
* Pioneers
o in emulation/debug technology for real-time embedded software development and test
o in FPGA based emulator hardware tools
* Experienced
o within the complete development and test process of embedded software and hardware
o AUTOSAR
o OSEK/VDX
o Eclipse
o NI Alliance Partner
o LDRA Distributor for Germany, Austria and Switzerland
o Center of Expertise for GOEPEL electronic (GATE Program)
o ...

Vision and Mission :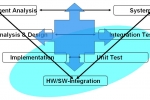 The iSYSTEM Vision is to easily enable developers and testers to use embedded development and test tools within the complete development process.
The iSYSTEM mission is to develop and produce development and test tools for real-time embedded applications. We strive to provide high quality products, services and support as well as modular and easy to use products. Connectivity to other products along the design-V enables our customers to seamlessly integrate iSYSTEM tools into their development and test process.
Customers :
iSYSTEM has positioned itself as a leading tool partner in technologically demanding areas of the electronics industry. The majority of the renowned manufacturers of car electronics, embedded aerospace and defence technology, medical, and safety as well as consumer electronics belong to our list of satisfied customers. We focus on demanding customers who require sophisticated functionality, high quality products and services. Our products are widely used in these areas.
Relationships :
To provide best possible integration of embedded development tools, iSYSTEM maintains close relationships with semiconductor, compiler and RTOS vendors, but remains an independent company. Beside its own product line iSYSTEM distributes the code analysis and test automation tools from LDRA in Germany.
How to buy :
Please contact Gerard Fianen at INDES-IDS BV to discuss your application and configuration.